McFadden's Restaurant and Saloon at the Rio All-Suite Hotel & Casino believes that St. Patrick's Day is a marathon, not a sprint. In honor of the biggest Irish party day of the year, McFadden's will keep their doors open from Wednesday night straight into Thursday for an authentic "Irish After Hours" celebration.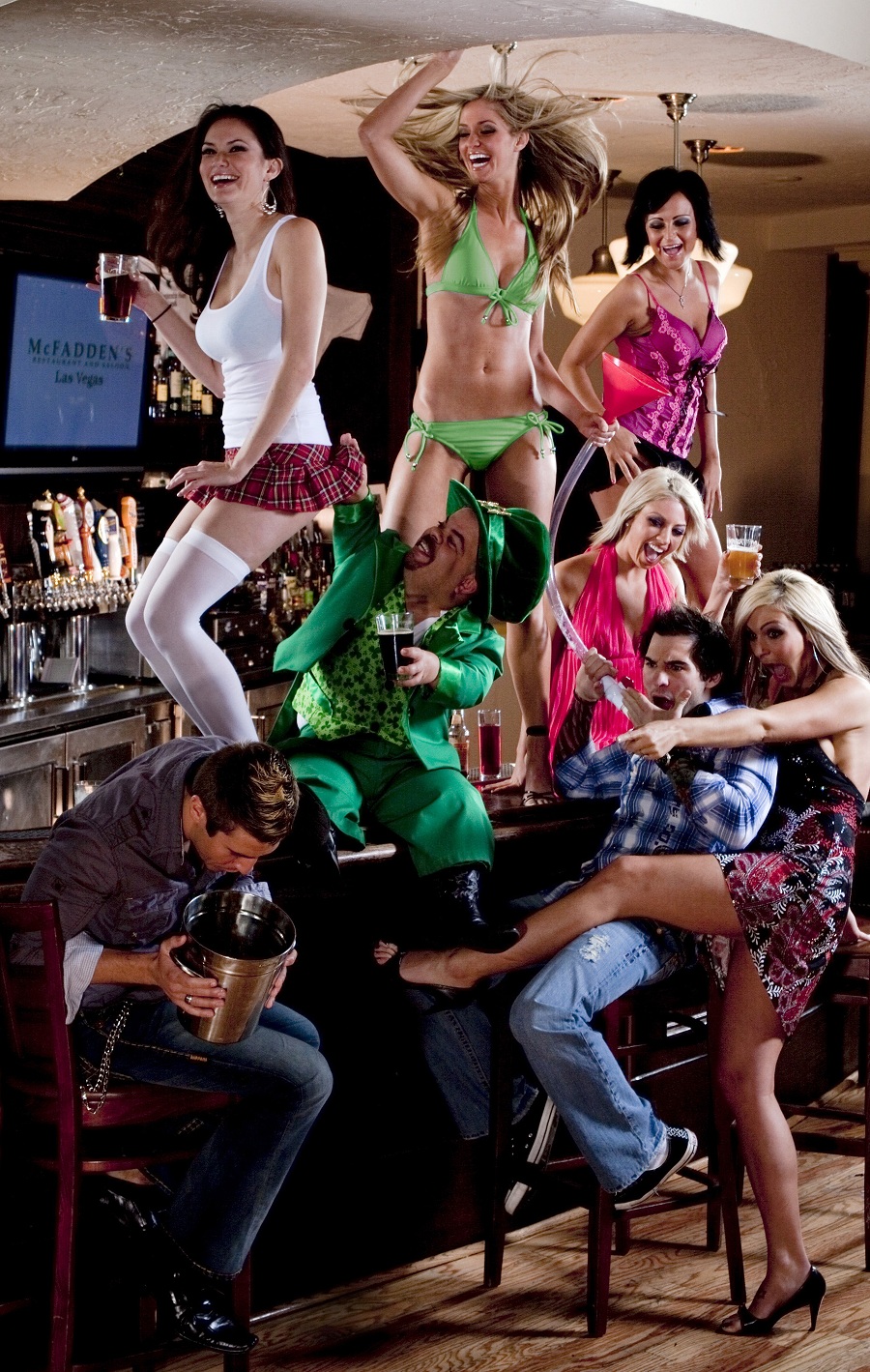 McFadden's will welcome enthusiastic Paddy's Day partiers looking to celebrate until the sun comes up, and those who want to start the party extra early, to enjoy green beers and plenty of cheers from 2 a.m. until 7 a.m. Wednesday's "Cheers to Green Beers" party will immediately roll into the city's craziest "Irish After Hours." All patrons will enjoy $2 you-call-it cocktails, $4 green beer and $5 Guinness, Killian's and Bass Drafts. Plus, hardcore partiers will be eligible for a spectacular McFadden's giveaway at 3:17 a.m. And the St. Patrick's Day fun starts bright and early at 7 a.m. with all-you-can-eat and drink "Kegs and Eggs" for only $20.
McFadden's presents nightly specials including: Laid Back Mondays, Ultimate Karaoke Tuesdays, Totally Trivia Wednesdays, Beerfest Thursdays, McFadden's LIVE Fridays and 'The Party' Open Bar Saturdays. McFadden's gorgeous Lucky Charms and jovial Ministers of Hospitality ensure everyone has fun, whether they're there to watch the game, throw back a few drinks, play beer pong, or simply enjoy a bite to eat. Best known for its beers and libations, McFadden's offers a full bar featuring dozens of favorite draught beers, 90-ounce fishbowl cocktails and frozen drinks.
McFadden's Restaurant and Saloon is open from 4 p.m. until 2 a.m. on Monday, Tuesday and Wednesday, 4 p.m. until 4 a.m. on Friday and Saturday, 9 a.m. until 4 a.m. on Saturday and 9 a.m. until 2 a.m. on Sunday. For more information, call 702.270.6200 or visit www.McFaddensVegas.com.
Related Links:
McFadden's Restaurant and Saloon