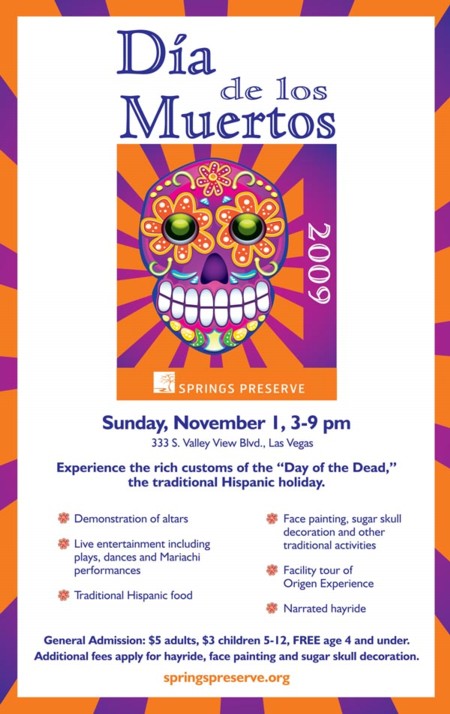 Experience the rich customs of the "Day of the Dead," the traditional Hispanic holiday at the Springs Preserve Sunday November 1, 2009 from 3-9 PM.
Celebration incudes the following activities:
Demonstration of altars
Live Entertainment including plays, dances, and Mariachi performances
Traditional Hispanic Food
Face painting, sugar skull decoration and other traditional activities
Facility tour of Origen Experience
Narrated hayride
General admission is $5 for adults, $3 for children 5-12 and free for ages 4 and under. Additional fees apply for hayride, face painting and sugar skull decoration.
For more information visit www.springspreserve.org.
The above information is provided or obtained through Las Vegas media sources. The operators of this site are not responsible for the accuracy or duration of the offer. Please always call ahead to verify any specific advertisement or deal posted here.